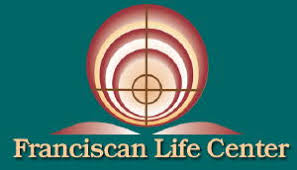 Each year hundreds of individuals come to a renewed sense of hope through the services for families, youth, married couples and older people offered at the Franciscan Life Center. Founded and operated by the Franciscan Sisters of the Eucharist, the center effects change in the hearts of men and women looking for perspective and purpose in their lives.
The Franciscan Life Center, 271 Finch Ave., Meriden, is licensed by the State of Connecticut as an outpatient mental health clinic and provides counseling, marriage and family therapy, psychiatric evaluations, psychological assessments and related mental health services. The staff comprises a medical director, psychiatrists, a clinical psychologist, marriage and family therapists, clinical social workers and counselors.
To learn more or to set up counseling services please visit online: flcenter.org; email: flc@flcenter.org; or call: 203 237 8084.