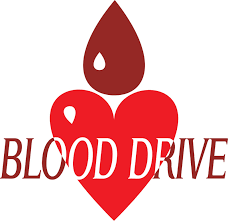 Saint Maximilian Kolbe Parish and the American Red Cross are hosting a Blood Drive on Monday, September 27th from 1-6 PM at The Lyceum.  The American Red Cross continues to have an ongoing, critical need for lifesaving blood as blood product distributions to hospitals remain higher than anticipated. In recent months, the Red Cross has sent 12% more blood products to help hospital patients in need, including higher distributions to hospitals in areas where the pandemic continues to disrupt normal blood collection operations. We need your help!! You are invited to join our lifesaving mission and schedule an appointment today!
Please use this link to schedule your appointment today: https://www.redcrossblood.org/give.html/drive-results zipSponsor=TerryvilleCT
Please note: All individuals must wear a face mask when donating regardless of vaccination status.
Thank you for supporting the American Red Cross blood program!