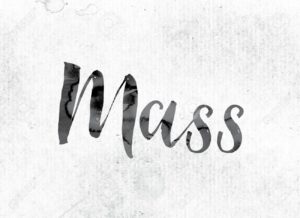 With Masses cancelled until September in the Archdiocese of Hartford, we would like to take this opportunity to offer televised Mass options. As Catholics, attending Mass is more than a habit or obligation, it is time spent with our Lord. The Archdiocese has a wonderful resource in our radio and television ministry.
ST. MAXIMILIAN KOLBE PARISH – Father Crowley will stream Mass on Sundays at 10 AM on Facebook at https://m.facebook.com/STMKP/.  The link to Mass is also on our website, stmkp.org
ORTV – The television Mass is broadcast seven days a week at 10 AM on WCCT-TV (WB20) and WCTX-TV (MyTV9). It can also be seen on Saturday and Sunday at 5 AM on WCCT-TV. The mass is also streamed live at these time and can be found at http://ortv.org/streaming/TV_Mass_stream.htm.
EWTN – The Eternal Word Television network (EWTN) is available from many local cable providers, including Comcast Digital, Frontier, Fios, Cox Communications, and Cablevision. The daily Mass is televised at 12 AM, 8 AM, 12 PM, and 7 PM. Various prayers and devotions are offered at different times of the day.
Catholic TV – The daily Mass can be found streaming on www.catholictv.org/watch-live at 9:30 AM, 12:30 PM, 7 PM and 11:30 PM.
Salt & Light TV – You will find the daily Mass streaming on https://saltandlighttv.org/live at 6:30 AM, 9:30 AM. 11 AM, 3 PM, and 10:30 PM.