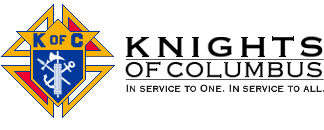 The Knights of Columbus Atlantic Council 18, Thomaston, are presently accepting applications for their Annual College Scholarship. The requirements are:
1.  Must be a member of the St. Maximilian Kolbe Parish (St Thomas, Immaculate Conception, and St Casimir Churches).
2.  May attend any High School
3.  Does not have to live in Thomaston
4.  Must submit the Application
Applications are due by March 15, 2020 and can be found in the vestibule of St. Thomas Church.