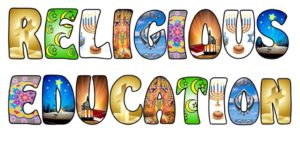 There will be a First Communion Parent's Meeting for St. Thomas, St. Casimir and Immaculate Conception Churches on Sunday, January 19th at 6:30 PM at St. Thomas' School. At least one parent is required to attend. There will be much information given at this meeting, spiritual as well as practical. Snow date: January 26th.
We welcome all our parish families to join the 6th grade class at our next Family Mass being held on Sunday, January 26th at 10 AM at St. Thomas Church.
The next Confirmation Program Meeting will be on Sunday, February 2nd from 5-8 PM in St.
Casimir's Church Hall.
In the upcoming winter months, please listen to WTIC AM, WTIC FM, or watch channel 3, 4, or 8 for cancellation announcements.