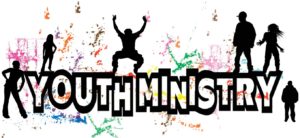 All teens are welcome to join Youth Ministry at our upcoming events/service projects:
Living Rosary, Sunday, October 20th @ 1:30-3:30 PM at St. Casimir Church
Service Project: Saint Vincent De Paul Walk, Sunday, October 27th @ 12 PM at Sacred Heart HS, Waterbury,
Service Project: Parish Craft/Food Fair, Saturday, November 2nd @ 10 AM-3 PM at The Lyceum (as time allows)
Turkey Olympics, Sunday, November 10th @ 6-8 PM at St. Casimir Church
Service Project: Light Up Thomaston, Saturday, November 30th at 5:45 PM at St. Thomas Church.
For questions or to sign-up, please contact confirmation.stmkp@gmail.com or 860 506 6092
Youth Ministry accepts donations of redeemable bottles and cans throughout the year. Any donations can be dropped off in the shed at St. Casimir Church. Thank you for your continued support of our parish youth programs.