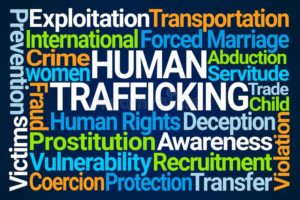 Human Trafficking Prevention Month
January 2020
With 21 million victims worldwide, there are more slaves today than at any time in history. What can you do? Consider attending one of the following:
January 23rd -7:00 PM – "Blind Eye Open" (Movie) A Christian documentary on sex-trafficking showing at Buckland Hills 18, 99 Redstone Rd., Manchester and Regal Brass Mill, 495 Union St., Waterbury.
February 7th – 6:00 PM – Praying the Stations of the Cross for Victims of Human Trafficking, offered by St. Josephine Bakhita Parish at St. James Church, 767 Elm St., Rocky Hill.
February 9th – 3:00 PM – Prayer Service at St. John XXIII Parish at St. Louis Church, 89 Bull Hill Ln., West Haven.