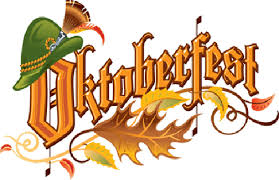 Tickets are still available for the St. Maximilian Kolbe Parish Oktoberfest on Saturday, October 19th from 5-10 PM at The Lyceum Event Center. The celebration will include a delicious meal of roast pork, potatoes, vegetables, salad, a vegetarian entrée, and desserts, as well as refreshing beer, lively music and exciting raffles!
Tickets are $12/adults, $5/ages 5-10, under 5 are free, and will be sold after all weekend Masses as well as at the parish office during the week. Tickets are limited so get yours early!
Raffle donations of new or handmade items are being accepted at the Parish Office.