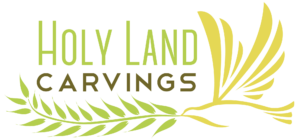 Olivewood art, handcrafted from the Holy Land will be available for purchase in St. Thomas' Church Hall after all Masses next weekend, June 22/23.
A traditional art and livelihood for Holy Land Christians, the olive wood carving industries has evolved as a cultural tradition over many centuries. Many Holy Land Christians in the Bethlehem area alone rely upon income generated from this art form. Local Catholic artisans carve the items. Holy Land Christian Art is dedicated to supporting the Christian community in the Holy Land and to preserve the Christian presence.
Thank you for your vital support for Christian tradition and in protecting this very important culture and industry.