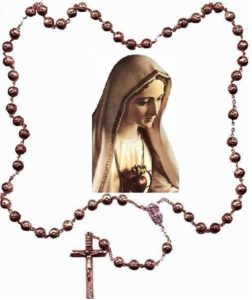 We invite you to pay tribute to our Blessed Mother throughout the month of June by praying the Rosary at the following events:
Sunday, June 9th the Rosary Society will recite the Rosary after the 9:30 AM Mass at St. Casimir Church.
Thursday, June 13th outside Linda's house on 20 Joseph St., Terryville. Bring a chair if needed.
Sunday, June 16th the Legion of Mary will pray a Bereavement Rosary at 8:45 AM at St. Casimir Church in memory of Raymond A. Kalinosky.