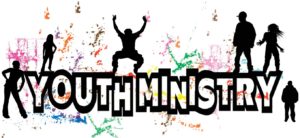 Join Youth Ministry for our annual Archery Shoot at Harwinton Rod & Gun Club, 123 Campville Hill Rd., Harwinton, on Sunday June 9th from 1-3 PM. Space is limited, so please contact Dr. Kim at youthminister@stmkp.org, if you would like to attend.
Youth Ministry is looking to expand its programs for the 2019-20 school year, but we need your help! Anyone interested in assisting with Jump4Jesus (Children's Liturgy of the Word) or Teen Group, please contact our Youth Minister, Dr. Kim at youthminister@stmkp.org or 860 965 9151.
With summer fun approaching, please consider donating your redeemable bottles and cans to our Youth Ministry programs. All donations can be left in the shed at Saint Casimir Church. For safety, we ask that you keep any glass bottles separate. Thank you for your continued support of this important ministry.
SAVE THE DATE! This summer's Vacation Bible School will be held August 5-9, 2019 from 8:30 AM – 12 PM at The Lyceum Event Center, 181 Main St., Terryville. More information will be available soon. Anyone 13 and older wishing to help please contact Joanne Auburn at joanne-dre@stmkp.org