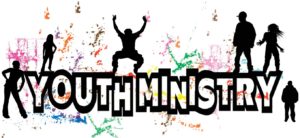 Our teen Paint Night has been rescheduled to Sunday, March 24th from 6-8 p.m. at St. Casimir Church. Bring a friend! Dinner will be provided.
We are looking for students to participate in Stations of the Cross in Silhouette, on Friday, April 12th beginning at 7 p.m. at Immaculate Conception Church. For several years, the youth of our parish have participated in this beautiful tradition, that allows our youth to portray each moment of what actually happened to Jesus during his crucifixion. More information and sign-ups will be available during Religious Education or email confirmation.stmkp@gmail.com.
Youth Ministry is organizing a trip to the Steubenville Summer Youth Conference in New York City. This trip is open to all those entering freshman through senior year of high school (for the 2019-20 school year). Living a strong life of faith can be difficult, but through this conference thousands of teens have been awakened to the importance of faith in the world and how beneficial it is to have a relationship with God. For information on how to reserve your spot, please contact confirmation.stmkp@gmail.com.