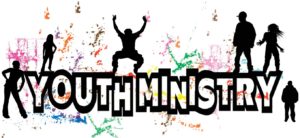 Grab your friends and join us for "Teen Trivia Night" on Sunday, February 24 from 6-8 p.m. at St. Casimir Church. Team up to compete against other teens to see who knows the most trivia. The prise: lots of loot! You will get to choose your team once we all have arrived and checked in. We also will be making sandwiches for a local homeless shelter. Dinner will be provided.
There will be a "Youth Ministry Meeting" for any interested adults on Thursday, February 21 at 6 PM at The Lyceum, 181 Main St., Terryville.
Thank you to everyone who donated items and/or attended our 6th annual Youth Ministry Fundraising Auction! It was an amazing event and the money raised helps us provide a variety of youth programs in our parish. We are truly grateful for the hard work of all the volunteers who helped us with the event. We look forward to next year's auction – February 7, 2020!