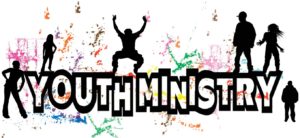 The Youth Ministry of St. Maximilian Kolbe invites all teens (ages 13-18) to join us at our upcoming events:
COLLEGE NIGHT – College-aged students are invited to join our teen gathering to share their experiences on Sunday, January 13 from 6-8 PM at St. Thomas Church, 1 East Main St., Thomaston. Dinner will be provided.
YOUTH MENTAL FIRST AID CLINIC – This clinic is designed to teach parents, family members, caregivers, teachers, school staff, peers, neighbors, health and human services workers, and other caring citizens how to help an adolescent who is experiencing a mental health or addictions challenge or is in crisis. This program is designed for ages 17 and up. The clinic will be held on Saturday, January 26 from 7:30 AM – 3:30 PM at Saint Casimir Church Hall, 17 Allen St., Terryville. Pizza will be provided. Although there is no charge, enrollment is limited. Please contact 860 283 5817 or youthminister@stmkp.org to sign-up.
WORLD YOUTH DAY 2019! – World Youth Day (WYD) is a powerful gathering of over 3 million young people to share and celebrate Jesus Christ! On Sunday, January 27 we invite you to join us in celebrating WYD from 6-8 PM at Saint Casimir Church, 17 Allen St., Terryville. Dinner will be provided.
YOUTH MINISTRY FUNDRAISING AUCTION – Help support our parish youth programs by joining us on Friday, February 1st, starting at 6 PM, for our 6th annual Youth Ministry Fundraising Auction at The Lyceum Event Center, 181 Main St., Terryville. Tickets are $20 each or $100 for a reserved table of 10, and children are free. A ticket includes wine tasting, appetizers, door prizes, babysitting, and more! Tickets are available at Plymouth Dental Care, 85 Main St., Terryville; Beacon Prescriptions, 241 Main St., Terryville; or at our Parish Office, 17 Electric Ave., Thomaston. If you have any questions, or would like to donate an item, please do not hesitate to contact our Youth Minister at youthminister@stmkp.org or call 860 283 5817.